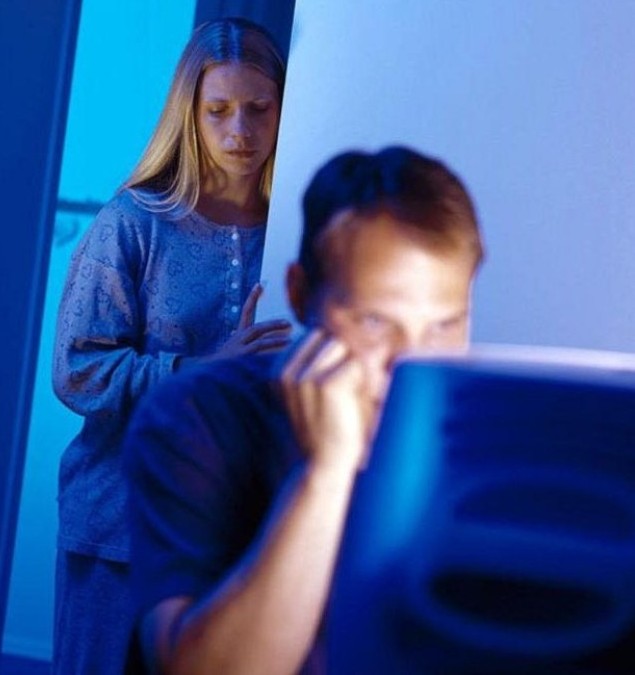 Some people are REALLY funny. What has Apple got to do with your sex life or family. Why many would lash back at me for these comments, but before you jump into conclusions, Read the story below.
Chris Sevier, 36, claims that his addiction started when he "accidentally" replaced the "a-c-e" in Facebook with a "u-c-k".The Tennessee dad said the "F***book" site "appealed to his biological sensibilities as a male," and he started to prefer the images on the screen to his own wife.
He is now suing the company saying that Apple failed to install any filter in its devices to prevent his porn addiction.Sevier argued, adding that until he got his MacBook, he had never seen porn of any kind or been to a strip club or sex shop.
His lawyer said: "His wife abducted his son and disappeared, which was a subsequent consequence of Apple's decision to sell its computers not on 'safe mode.
"The Plaintiff became depressed and despondent, unable to work as a result of observing porn on his MacBook and the impact it caused."
In a 50-page complaint, Sevier calls Apple a "silent poisoner" responsible for the proliferation of "arousal addiction, sex trafficking, prostitution, and countless numbers of destroyed lives."
Sevier is seeking damages from Apple, but said he will drop the lawsuit if Apple agrees to sell devices with a "safe mode."